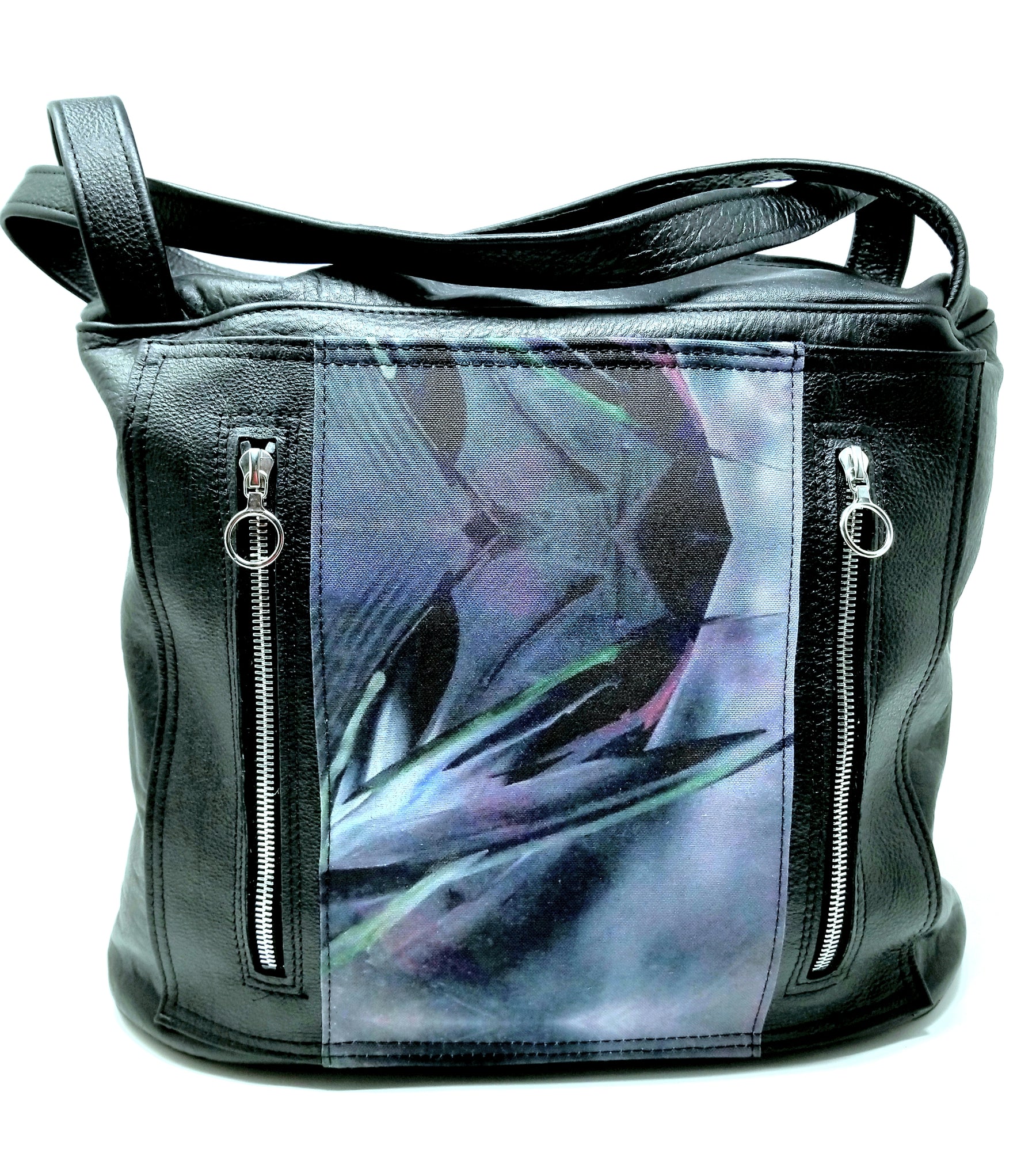 How to Clean Leather
How to Clean Leather 
Cleaning leather is inexpensive and easy. You can do it.
Baby shampoo and a microfiber cloth are my first pick. Mix one drop of baby shampoo in 8-12 ounces of water. Use the microfiber cloth and rub with the grain of the leather. 
I am also a fan of Saddle Soap, available everywhere, from Walmart and Target, or order it online. Kiwi sells one for about $4.00. 
Tough dirt, like the noticeable dark stains you have at the bottom of bag, from placing it on the ground, may require white vinegar. Rub in small circles. An ink stain can be removed with Rubbing Alcohol. Always test a small spot using a cotton ball. You get to rub in small circles, again. Don't despair if the stain comes back; just repeat.
The most important thing is never spray cleaning product directly onto your leather bag. It can leave blotches and marks on your leather.
When you take care of your Ella Leather bag or backpack, it will stay looking great.